TRUEPheromones™ – TRUE Trust™ Pheromone Candle (With EcoSoy™)
Same amazing formula as our TRUE Trust spray-on formula - Enhance trust in anyone. Anywhere. – Oxytocin is the number one trust enhancing pheromone in humans. It also creates a very close bond between people and is secreted by mothers during pregnancy and after child birth to enhance trust and feelings of love between her and her newborn child. The emotional feelings it produces are associated with affection, bonding, caring, love, peace, nurturing, security, attachment and even the afterglow of sex. We decided to punch this mix up by adding a bit of Androstenone for some sex appeal and Androstenol for a dramatic increase in close communication/bonding. Combining Oxytocin with the communication powers of Androstenol and a dash of sexuality is where this product stands second to none.
You can use this product literally anywhere. Business settings to win in business, relationship settings to enhance trust and feelings of closeness, sales, the dating scene to win her over once and for all, a food server will increase the amount of tips he or she receives, or you may even use it to convince your boss that you need that raise. If you can dream it you can achieve it.
How to Use TRUEPheromones™ – TRUE Trust™ Pheromone Candle (With EcoSoy™)
Our pheromone candles are designed to be burned for up to 24 hours streight before needing to cool off and form a solid again. You can re-light them as you please and fill the entire room with pheromones for any occasion.
Our Guarantee To You - Try RISK FREE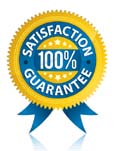 We Guarantee Our Pheromones will be Effective for you or YOUR MONEY BACK!
All TruePheromones.com products are of the highest quality and potency and we guarantee their effectiveness to you. However if for any reason you are not satisfied with the product we offer a NO QUESTIONS ASKED FULL REFUND policy.

Simply send back the unused portion of the product for a FULL REFUND, less shipping and handling costs.

We are so confident that we will give you a FULL YEAR (365 DAYS) to evaluate the product. That is 365 DAYS from the time you receive your order!
If you have any questions about our guarantee please call us directly at 1-877-PHERO-77