TRUEPheromones™ – Electronic Pheromone Diffusion System
Silently fill the entire room with pheromones. There is no longer a need to wear a perfume or cologne, be close to a person to feel the effects, wear an oil based product or even leave your home or office. You can now fill the entire room with any pheromone you choose depending on the occasion. They can be mixed and matched, scentless or not.
Using our pre-formulated packets of oil, place them into the device and fill the room with any pheromone mix you choose. Use an Oxytocin based pheromone like TRUE Trust in a meeting to gain trust of others and close the deal, use an Androstenol based pheromone like TRUE Opener or TRUE Communication to enhance communication, or turn a party into a love fest.... The choice is yours and now that you can silently and scentlessly fill the entire room the possibilities are endless...
How to Use TRUEPheromones™ – Electronic Pheromone Diffusion System
Choose an Electronic Pheromone Diffusion Oilspecific to your individual situation. Place just a couple drops into the diffuser and let the pheromones release for up to 2 hours. Full instructions included in the box. You may add a fragerance oil if you like or you may leave the system completely unscented.
This is a completely silent system designed to give you the flexibility you need when delivering your pheromones in any setting and is a one of a kind product to the pheromone market. Another way that True Pheromones is changing lives day by day.
Our Guarantee To You - Try RISK FREE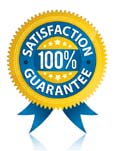 We Guarantee Our Pheromones will be Effective for you or YOUR MONEY BACK!
All TruePheromones.com products are of the highest quality and potency and we guarantee their effectiveness to you. However if for any reason you are not satisfied with the product we offer a NO QUESTIONS ASKED FULL REFUND policy.

Simply send back the unused portion of the product for a FULL REFUND, less shipping and handling costs.

We are so confident that we will give you a FULL YEAR (365 DAYS) to evaluate the product. That is 365 DAYS from the time you receive your order!
If you have any questions about our guarantee please call us directly at 1-877-PHERO-77
1-877-PHERO-77