TRUEPheromones™ – TRUE Love™ Pheromone Candle (With EcoSoy™)
Same amazing formula as our TRUE Love spray-on formula - AKA the "Knight in Shining Armour" by TruePheromones – The only Methoxyestratetraenone based pheromone candle on the market designed for 3 specific things. Enhancing communication, deepening trust in one another, and hightening the feeling of masculine protection. Extremely close bonds is where this product shines second to none. It's a great all around pheromone that's 'not to hard, not to soft' but just right.
How to Use TRUEPheromones™ – TRUE Love™ Pheromone Candle (With EcoSoy™)
Our pheromone candles are designed to be burned for up to 24 hours streight before needing to cool off and form a solid again. You can re-light them as you please and fill the entire room with pheromones for any occasion.
Our Guarantee To You - Try RISK FREE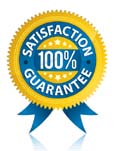 We Guarantee Our Pheromones will be Effective for you or YOUR MONEY BACK!
All TruePheromones.com products are of the highest quality and potency and we guarantee their effectiveness to you. However if for any reason you are not satisfied with the product we offer a NO QUESTIONS ASKED FULL REFUND policy.

Simply send back the unused portion of the product for a FULL REFUND, less shipping and handling costs.

We are so confident that we will give you a FULL YEAR (365 DAYS) to evaluate the product. That is 365 DAYS from the time you receive your order!
If you have any questions about our guarantee please call us directly at 1-877-PHERO-77