TRUEPheromones™ – TRUE Jerk™ Pheromone Candle (With EcoSoy™)
Same amazing formula as our TRUE Jerk spray-on formula - The saying is true – nice guys DO often finish last. What if you could do something to appeal to all of those women who prefer bad boys?
TRUEJerk™ is a one-of-a-kind blend of two pheromones that can help you do just that. By combining Androstenone – the potent sexual male pheromone – and a hint of Copulins – which are given off by ovulating women – TRUEJerk™ gives the impression that you've recently gotten lucky, which is a proven natural turn on to the opposite sex.
Use TRUEJerk™ only if you're ready to harness the power of dominant alpha male pheromones and take your female admirers on a rollercoaster ride they won't forget. Be careful as this contains double the amount of Androstenone that is in XXX™.
How to Use TRUEPheromones™ – TRUE Jerk™ Pheromone Candle (With EcoSoy™)
Our pheromone candles are designed to be burned for up to 24 hours streight before needing to cool off and form a solid again. You can re-light them as you please and fill the entire room with pheromones for any occasion.
Our Guarantee To You - Try RISK FREE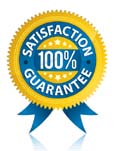 We Guarantee Our Pheromones will be Effective for you or YOUR MONEY BACK!
All TruePheromones.com products are of the highest quality and potency and we guarantee their effectiveness to you. However if for any reason you are not satisfied with the product we offer a NO QUESTIONS ASKED FULL REFUND policy.

Simply send back the unused portion of the product for a FULL REFUND, less shipping and handling costs.

We are so confident that we will give you a FULL YEAR (365 DAYS) to evaluate the product. That is 365 DAYS from the time you receive your order!
If you have any questions about our guarantee please call us directly at 1-877-PHERO-77