TRUEPheromones™ – TRUE Essence™ Pheromone Candle (With EcoSoy™)
Same amazing formula as our TRUE Essence oil-based formula - Copulins are secreted by females during ovulation and are said to be VERY powerful when mixed with pheromones and especially Androstenone. When used in combination with other pheromones, the wearer appears to have already been with an ovulating female at her highest possible point to conceive a child and thus attraction amplifies 10 fold in the eyes of a woman.
This product can be easily added to any pheromone mix and comes in an easy to use dropper style bottle. If you would like the best of both worlds and the perfect all around product try TRUEJerk™ which contains both Androstenone and Copulins pre mixed ready for use.
How to Use TRUEPheromones™ – TRUE Essence™ Pheromone Candle (With EcoSoy™)
Our pheromone candles are designed to be burned for up to 24 hours streight before needing to cool off and form a solid again. You can re-light them as you please and fill the entire room with pheromones for any occasion.
Our Guarantee To You - Try RISK FREE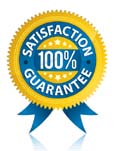 We Guarantee Our Pheromones will be Effective for you or YOUR MONEY BACK!
All TruePheromones.com products are of the highest quality and potency and we guarantee their effectiveness to you. However if for any reason you are not satisfied with the product we offer a NO QUESTIONS ASKED FULL REFUND policy.

Simply send back the unused portion of the product for a FULL REFUND, less shipping and handling costs.

We are so confident that we will give you a FULL YEAR (365 DAYS) to evaluate the product. That is 365 DAYS from the time you receive your order!
If you have any questions about our guarantee please call us directly at 1-877-PHERO-77