TRUEPheromones™ – Pheromone Infused Hand & Body Lotion
A first of it's kind product - True Pheromones brings you nothing but the highest quality pheromone products including our very own pheromone infused hand & body lotion. Now you can radiate pheromones from any part of your body and keep your skin moist & healthy all at the same time.
True Pheromones™ Hand & Body Lotion is the perfect blend of 6 very specific pheromones that can be used by anyone in any setting. Based in oil then mixed with our very own lightly scented body lotion, this product will diffuse itself over 6-10 hours and works as a great daily moisturizer. Click the directions of use tab above for full details.
How to Use TRUEPheromones™ – Pheromone Infused Hand & Body Lotion
TRUEPheromones™ unisex pheromone infused hand and body lotion can be used any day, any time, anywhere. It comes in a small easy to use container great for the office desk, car, purse, pocket or at home.
Keep in mind that a little goes a long way and this is a very potent product . You don't need to use much to get the desired effect. Normally the size of a grape is all you need spread evenly across the surface of your neck, arms, wrists or chest.
Our Guarantee To You - Try RISK FREE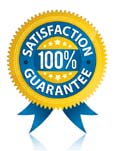 We Guarantee Our Pheromones will be Effective for you or YOUR MONEY BACK!
All TruePheromones.com products are of the highest quality and potency and we guarantee their effectiveness to you. However if for any reason you are not satisfied with the product we offer a NO QUESTIONS ASKED FULL REFUND policy.

Simply send back the unused portion of the product for a FULL REFUND, less shipping and handling costs.

We are so confident that we will give you a FULL YEAR (365 DAYS) to evaluate the product. That is 365 DAYS from the time you receive your order!
If you have any questions about our guarantee please call us directly at 1-877-PHERO-77
1-877-PHERO-77