TRUEPheromones™ – Pheromone Infused Hair Conditioner For Men
Pheromones just plain stick to hair. It has been proven that the human hair follicule is very receptive to pheromones and absoarbs them extremely well. That is why we decided to create a lightly scented slow release pheromone infused hair conditioner for men.
Designed to be left in the hair after washing with shampoo, conditioner infused with pheromones allows the hair follicule to absoarb the pheromones deep into the root of the hair allowing diffusion for the entire 24 hour day. Keep in mind that they build on each other as well with daily use! Read the directions of use tab above for full details.
How to Use TRUEPheromones™ – Pheromone Infused Hair Conditioner For Men
Use after washing with your shampoo. Let conditioner sit on the hair for 2-3 minutes before rinsing. The longer the better while the pheromones are absoarbed directly into the root of the hair.
Use daily to multiply the effect. Pheromones are fully absoarbed after 7 days of continuous daily use.
Our Guarantee To You - Try RISK FREE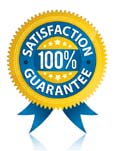 We Guarantee Our Pheromones will be Effective for you or YOUR MONEY BACK!
All TruePheromones.com products are of the highest quality and potency and we guarantee their effectiveness to you. However if for any reason you are not satisfied with the product we offer a NO QUESTIONS ASKED FULL REFUND policy.

Simply send back the unused portion of the product for a FULL REFUND, less shipping and handling costs.

We are so confident that we will give you a FULL YEAR (365 DAYS) to evaluate the product. That is 365 DAYS from the time you receive your order!
If you have any questions about our guarantee please call us directly at 1-877-PHERO-77
1-877-PHERO-77