TRUEPheromones™ – Pheromone Infused Bath & Massage Oil
Drive your partner wild! Or better yet the both of you! - Pheromone Infused Bath & Massage Oil does just that. The perfect blend of three highly sexual pheromones, mixed with a 'splash' of trust & communication pheromones making this bath & massage oil like no other on the market.
Drive each other crazy today! Just another way that True Pheromones is dedicated to changing lives, night after night!
How to Use TRUEPheromones™ – Pheromone Infused Bath & Massage Oil
TRUEPheromones™ pheromone infused bath and massage oil comes in a easy to use bottle and can be use anytime you please. Add it to a bath or better yet apply directly onto the skin and let the pheromones hit the sensors in the brain and do their trick.
Keep in mind that a little goes a long way and this is an extremely potent product. You don't need to use much to get the desired effect. 5-10mls is a great starting point.
Our Guarantee To You - Try RISK FREE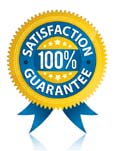 We Guarantee Our Pheromones will be Effective for you or YOUR MONEY BACK!
All TruePheromones.com products are of the highest quality and potency and we guarantee their effectiveness to you. However if for any reason you are not satisfied with the product we offer a NO QUESTIONS ASKED FULL REFUND policy.

Simply send back the unused portion of the product for a FULL REFUND, less shipping and handling costs.

We are so confident that we will give you a FULL YEAR (365 DAYS) to evaluate the product. That is 365 DAYS from the time you receive your order!
If you have any questions about our guarantee please call us directly at 1-877-PHERO-77
1-877-PHERO-77